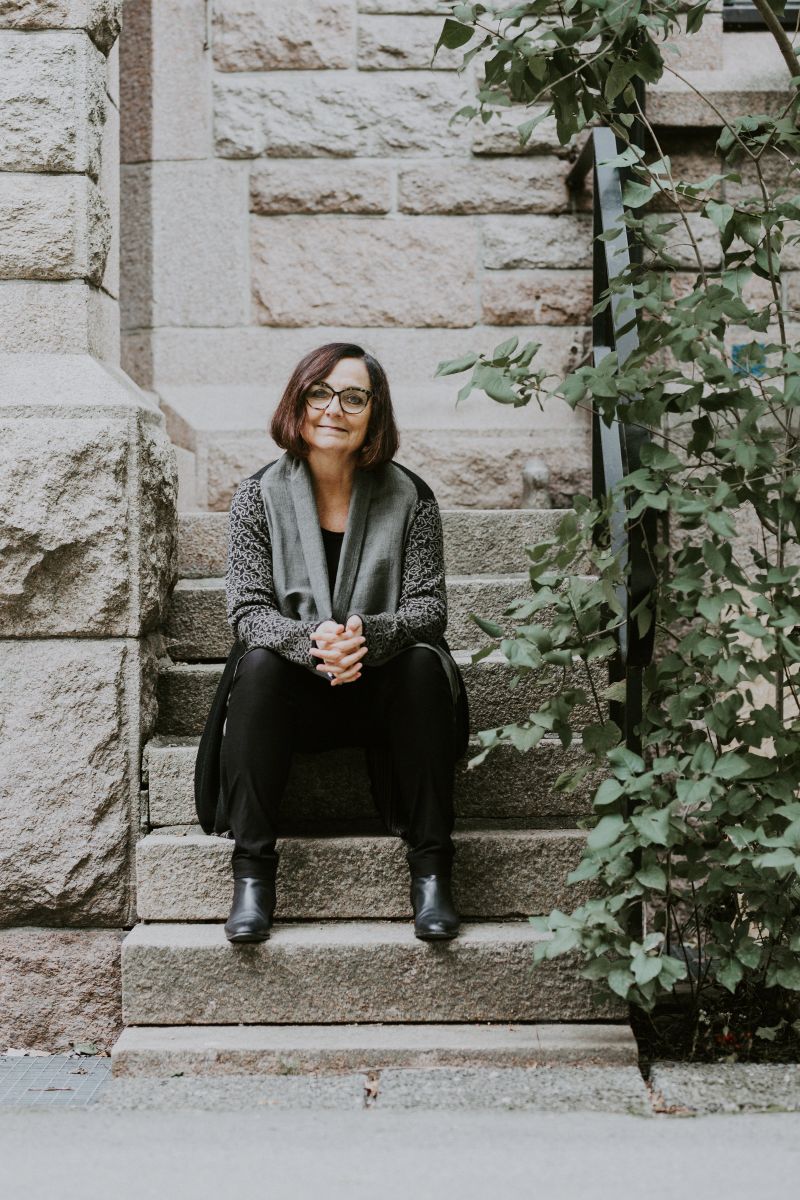 Photo: Renate Madsen
Åse Hedstrøm (born 17 April 1950 in Moss, Norway) completed her diploma in composition at the Norwegian Academy of Music in 1980. Her teachers included Finn Mortensen, and subsequently Sven-David Sandström in Stockholm and Werner Kaegi and Gottfried Michael Koenig at the Institute for Sonology in Utrecht where she specialized in electroacoustic music. 
Hedstrøm has been a leading figure in Norway's music life, both as a composer and as an administrator. Her creative and administrative careers have gone hand in hand, occasionally one having to give way to the other; her responsibilities as a leader of major cultural institutions have sometimes been at the expense of the quantity of her output.
Composer
These duties have not been at the expense of the quality of her output, however; twice during the 1980s she received the Norwegian Composers' Society award for the best work of the year: In 1985 for Right After, written for the Ny Musikk Ensemble, and in 1989 for her string quartet Sorti which was premiered by the Finnish group Avanti!. Her orchestral work Anima was nominated for the Nordic Council Music Prize in 1986, while Nenia, another work for orchestra, was one of the recommended entries at the UNESCO International Rostrum for Composers in Paris in 1986, a distinction that led to worldwide radio performances.
Åse Hedstrøm's music is characterized by a strong expressive vein and a distinctive harmonic idiom, uninfluenced by "-isms". She is a composer who adheres to a consistent thinking, which she develops through new perspectives, and by reaction with and reflection over other artistic traditions. Poetry and visual art are her primary sources of inspiration. The governing perspective in her work embraces the shaping of force and friction, chance events within an overall structure, the relationship between movement and stagnation, predetermined and incidental events, and descriptive passages contra the absence of language, all within a world full of contradictions.
Åse Hedstrøm has received commissions from numerous institutions in Norway and around the world, which has led to performances all across Europe, as well as in the USA and Japan. These commissioning institutions include the Ultima Festival, Trondheim Symphony Orchestra, NRK, Henie Onstad Kunstsenter, the Norwegian Armed Forces Band, Music Factory, Harpans kraft (Stockholm), Stockholm New Music, Musik-Biennale Berlin, BBC, Mirkk Art Forum (Tokyo) and Ensemble Recherche Freiburg.
Administrator
Since the 1970s Norwegian contemporary music has undergone a huge change with regard to its domestic and international impact. This is not least thanks to the efforts of a small number of innovative enthusiasts, one of them being Åse Hedstrøm. At the age of twenty-six she became president of Ny Musikk, the Norwegian branch of the ISCM, where she initiated a considerable expansion of the society's activities. Ny Musikk had recently become a nationwide organization with seven regional branches, and Hedstrøm's task was to fill this new network with content. During these years a number of key institutions were founded, including Ny Musikks Ensemble, Ny Musikks Komponistgruppe, the journal Ballade, and the Nordlyd festival. By engaging professional expertise in areas of performance, journalism and festival administration, and by consolidating the financial support, cornerstones were laid in what today has become a viable, innovative part of the Norwegian music scene.
A few years after having completed her diploma at the Music Academy in 1980, Hedstrøm was appointed music coordinator at the Henie Onstad Kunstsenter from 1983-1987, a position she shared with Geir Johnson. Her first task was to organize a seminar on John Cage – including concerts – without any funding. Her solution came to be known as the Ultima model: She made an agreement with eight organizations that they would contribute financially and musically. This collaborative model was a success and was later repeated and expanded for the Xenakis festival in 1985 and the Nordlyd festival in 1986.
During this period Hedstrøm saw a need for a larger festival with a solid international foundation. She wrote a memorandum in which she proposed an extended collaboration between arts institutions in the Oslo region – an idea which John Persen, director of the Nordlyd festival, immediately saw the potential of. When principal conductor of the Oslo Philharmonic, Mariss Jansons, suggested starting a contemporary music festival in Oslo, it was deemed that the time was right to put the plan into action.
The first Ultima festival took place in 1991. The form of cooperation was reinforced and formalized in an agreement between Ultima and the founding organizations. During this process, major arts institutions joined the collaboration, among them Oslo Philharmonic Orchestra and the Norwegian National Opera & Ballet. Hedstrøm was director of the festival from 1994 to 1998, which in many ways was a completion of her earlier career with Ny Musikk and Henie Onstad.
Sweden too enjoyed the benefits of her leadership talents from 1999 to 2002 when she held the positions of executive and artistic director for Stockholm Concert Hall Foundation and the Royal Stockholm Philharmonic Orchestra. Though commuting regularly to Oslo, she remained in Stockholm until 2012, where she was elected a member of the Royal Swedish Academy of Music.
In Norway Åse Hedstrøm has held a number of leading positions, including chair of MIC Norwegian Music Information Centre, chair of TONO and chair of the Norwegian Society of Composers.
After her most recent period in leadership she has again been able to concentrate on her artistic career.
Text: Hilde Holbæk-Hanssen
Translation: Andrew Smith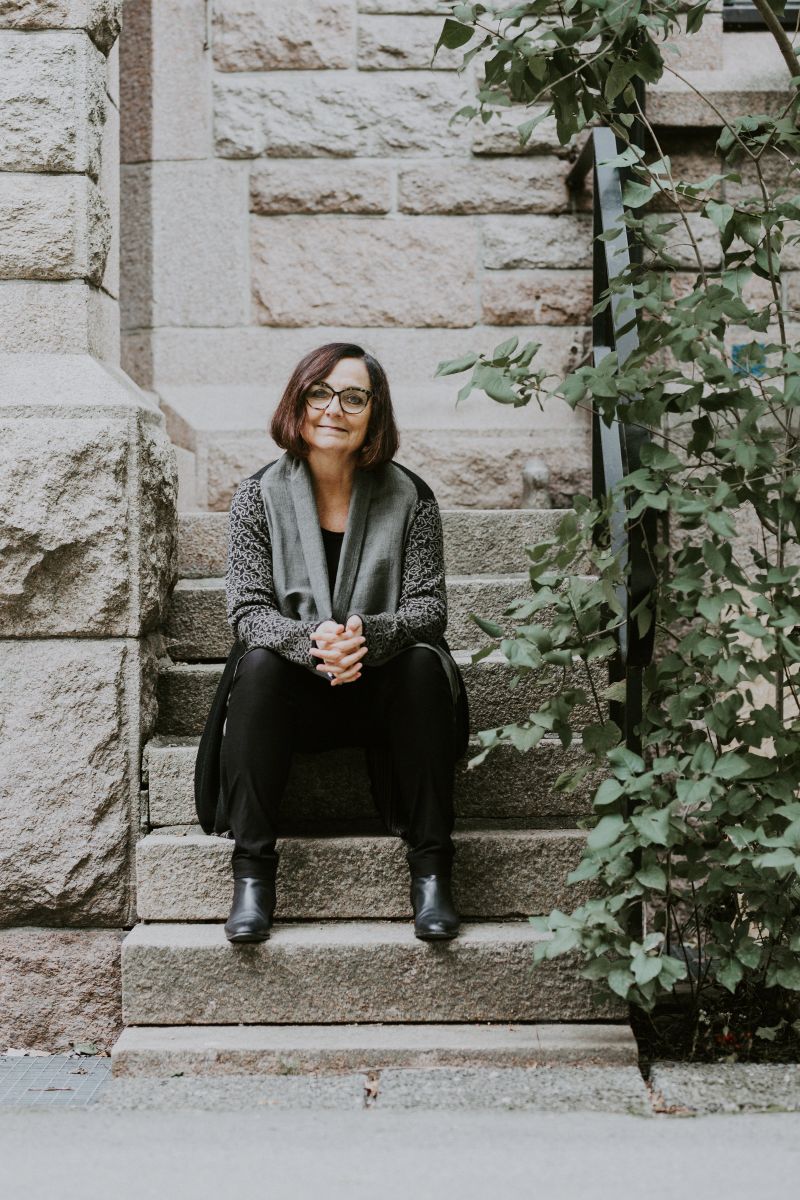 Photo: Renate Madsen